Welcome to Lake Macquarie Dental Practice
Hi and thank you for visiting us online!
We are located opposite the beautiful Lake Macquarie, in Warners Bay. We can meet all your general dentistry needs with the assistance of digital technology.
We could go on about how important check-ups are, how we provide superb dental outcomes and fabulous smile make-overs (we do all these very well!). However, we would rather you find out for yourself why our patients choose to be treated here at Lake Macquarie Dental Practice.
Most of our patients are referred to us by family or friends, sometimes even a conversation overheard out at dinner. Choosing a dentist is personal preference, so it's all up to you. We are not here to sell dentistry to you, but rather provide only the dental services that you need.
Our dedicated team has a genuine interest in your care and treatment. Visit us, we'd love to see you, we are committed to Changing lives one smile at time!
p.s if you are in Pain call us now, we will always do our very best to see you on the day.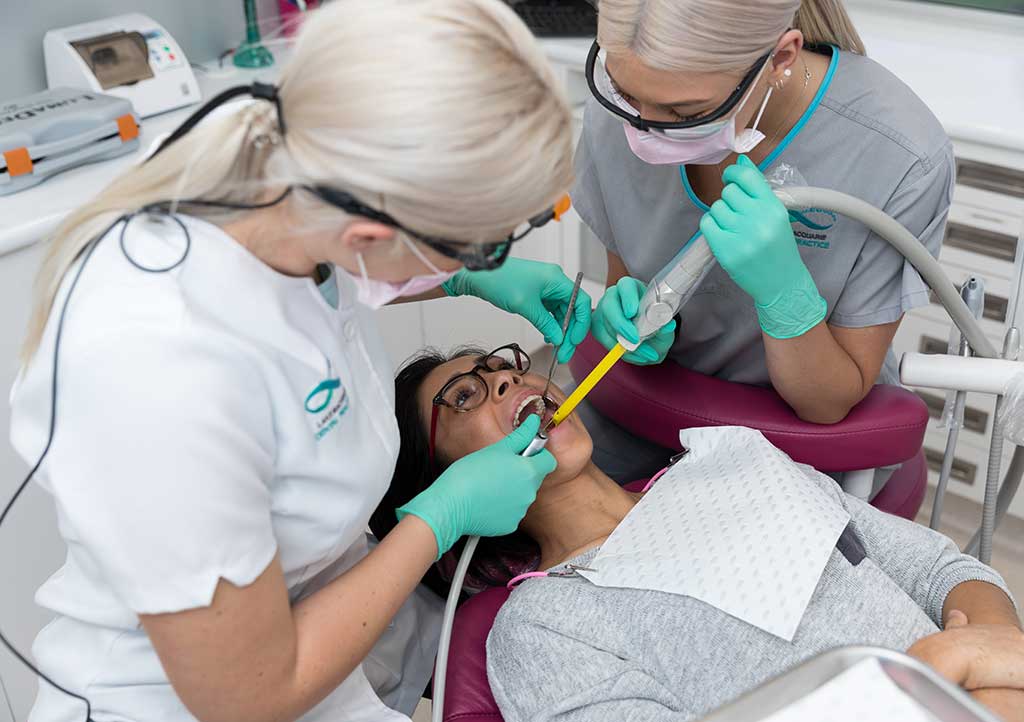 Preventive dentistry helps you maintain a healthy mouth. It helps you to retain your teeth, and means you need to have less dental treatment. The two main causes of tooth loss are decay and gum disease. The better you prevent or deal with these two problems, the better chance you will have of keeping your teeth for life.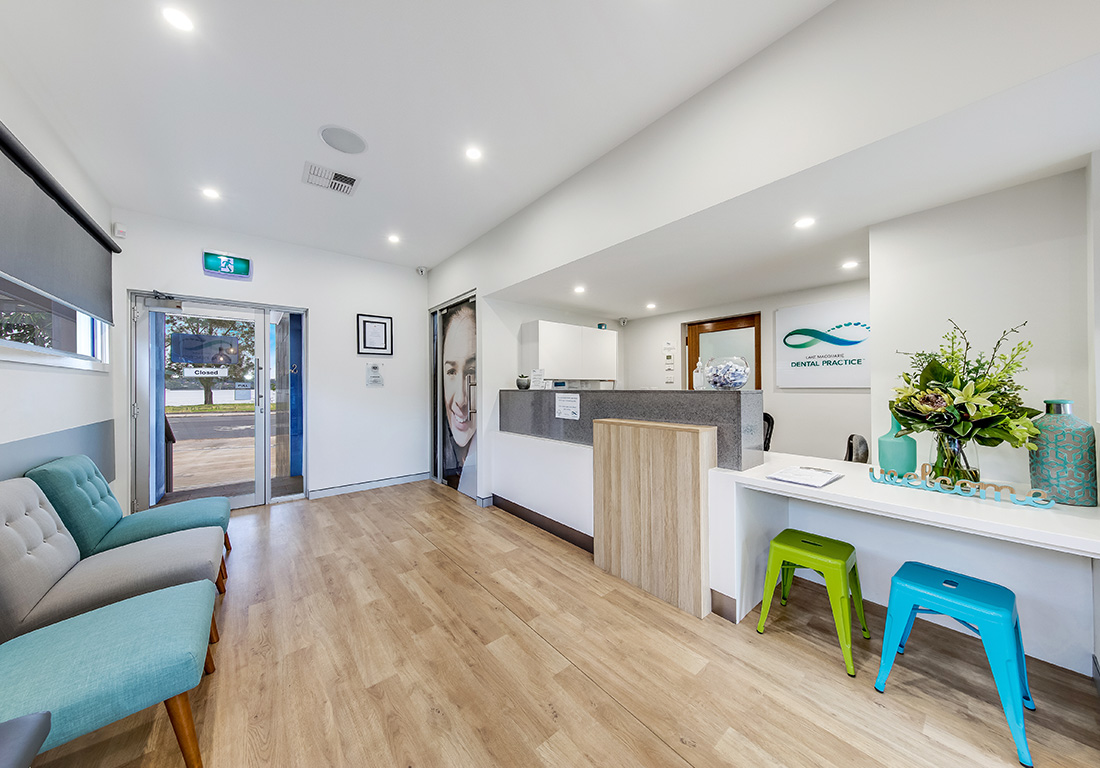 In individuals whose teeth have been damaged by injury, tooth grinding, extensive decay, or gum disease rebuilding of their broken down or worn teeth can be accomplished with modern day techniques. Missing teeth can be replaced with either bridgework, removable partial dentures, or dental implants as needed. Regardless of the condition of the teeth, improvements can be made that can improve eating and speaking abilities as well as the individual's appearance.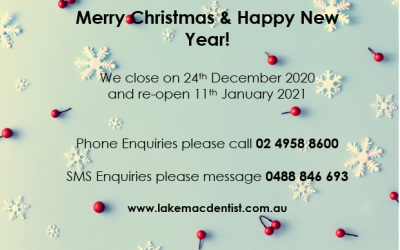 We are closing for a brief holiday, should you need to contact us during this time please message on the mobile number. Thank you and good bye 2020!
read more
Contact Lake Macquarie Dental Practice
402 The Esplanade
Warners Bay
NSW 2282
Monday to Friday
8:30AM - 5:30PM
Open late Thursday nights