What is preventive dentistry? Preventive dentistry helps you maintain a healthy mouth. It helps you to retain your teeth and means you need to have less dental treatment. The two main causes of tooth loss are decay and gum disease. The better you prevent or deal with these two problems, the better chance you will have of keeping your teeth for life. When the dental team and patient work together, we can help to prevent the need for treatment – especially fillings and extractions. Your dental team may recommend a course of treatment to get your mouth in good condition and then work out a 'maintenance plan' to help you keep it that way.
Preventive dentistry will benefit anyone with some of their own teeth. People who don't have any teeth can also benefit, because conditions such as mouth cancer and denture stomatitis can be spotted during regular visits to the dental team and then treated. It is excellent for children and young people, but it is never too late to start.
Dentist Appointments
Normally a check-up is recommended every 6 to 12 months, but people are individuals and we are all at different stages of life and health. Some of us may need to visit the dentist more frequently and others less. Your dentist will let you know what is best for you and your oral health!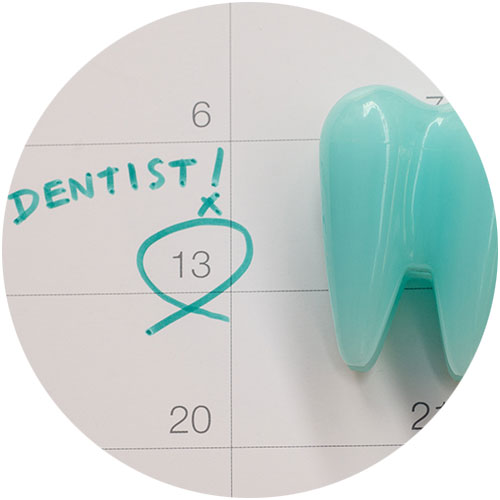 Regular Check-ups
Regular check-ups are important – not just for the teeth but also the gums and the mouth. If there are any changes that need to be treated, such as tooth decay or gum disease, these can often be detected in the early stages, making treatment more straight-forward & less costly.
What will happen?
Your clinician will perform a thorough teeth cleaning. Each regular exam includes a detailed teeth cleaning, in which we will clean, polish, and rinse your teeth to remove any tartar and plaque that have built up on the tooth surface.
Important things that will be checked include:
Oral hygiene and Diet
Health of teeth, lips, cheeks and gums and risk of tooth decay and gum disease
Signs of tooth wear
Growth and alignment of the teeth and jaws and problems with the bite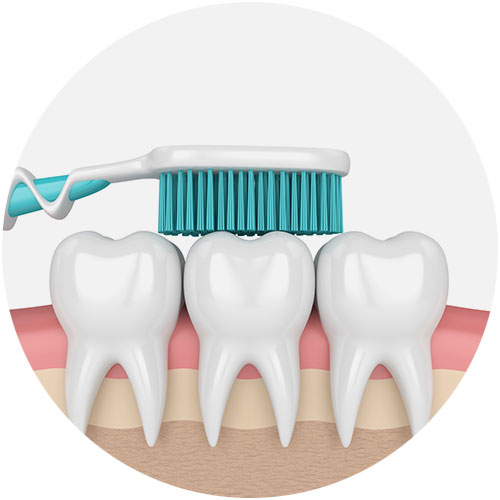 Fissure Seals
Sometimes brushing is not enough, especially when it comes to those hard-to-reach spots in your mouth. It is difficult for your toothbrush to get in-between the small cracks and grooves on your teeth. If left alone, those tiny areas can develop tooth decay. Sealants give your teeth extra protection against decay and help prevent cavities.
Sealants are typically applied to children's teeth as a preventive measure against tooth decay after the permanent teeth have erupted. However, adults can also receive sealants on healthy teeth. It is more common to seal "permanent" teeth rather than "baby" teeth, but every patient has unique needs, and your dentist will recommend sealants on a case-by-case basis.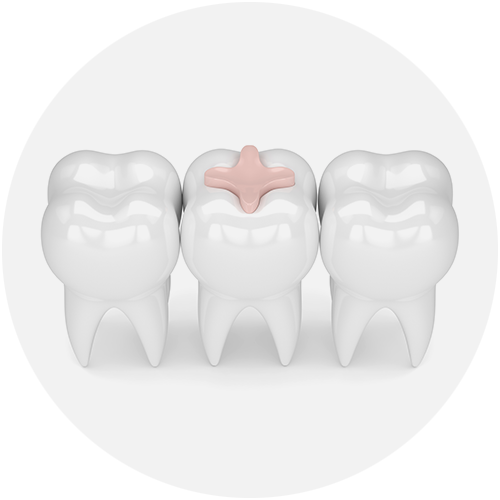 Mouthguards
The Australian Dental Association strongly recommends the use of a mouthguard in any sport or activity where collision or contact is likely, and during both games and training. Often injuries in sports or activities that do occur are those we didn't even consider to be a danger. It's always best to 'play it safe' and wear a mouthguard to protect your teeth.
Dental trauma from sporting injury can include damage to the tooth nerve, fractured, cracked or knocked-out teeth, a broken jaw, damage to the tongue and cut lips. Unfortunately, a single case of dental trauma can lead to a lifetime of dental treatment in order to maintain the strength and health of the damaged tooth/teeth. Repair work does not last forever, so a damaged tooth will often become a lifelong problem
If you decide a custom-fitted mouthguard is the best option for you, your dentist will take an impression and create a plaster model of your teeth. This model will be used to accurately assess your mouth and design a uniquely fitted mouthguard. Once your mouthguard is fitted your dentist will advise you how to care for it properly.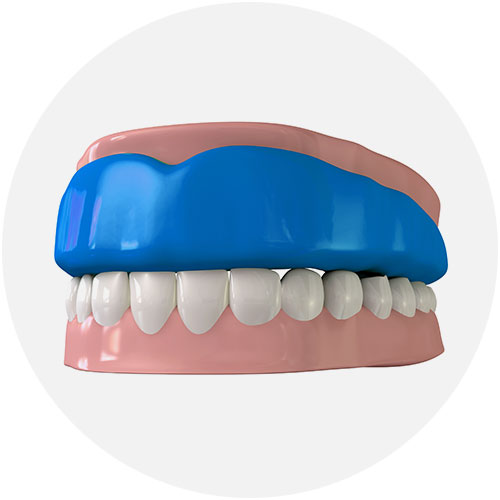 Child Dental Benefits Schedule
Child Dental Benefits Schedule is available to eligible children between the ages of 2 and 17 years of age. Eligible families will receive written notification from the Australian Government. The notification is not a voucher for service. Your dentist will check eligibility before commencement of any treatment. If you have further questions regarding eligibility you should contact medicare on 132 011
For eligible children covered under this program we will be bulk billing. There must be a parent or legal guardian with the patient as they are required to sign the consent form to accept treatment for the children under this program.
Private health insurance can be used for additional treatment not covered by Child Dental Benefits Schedule or for treatment not completed under the schedule.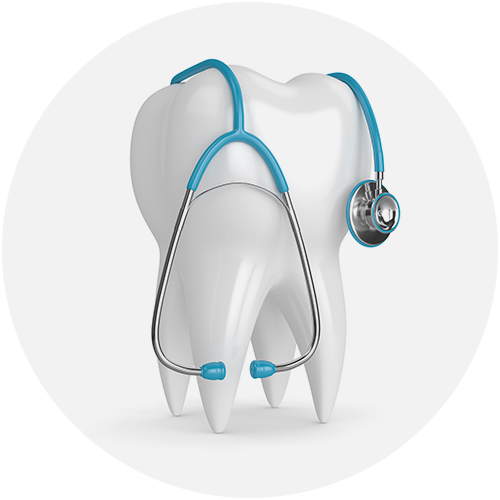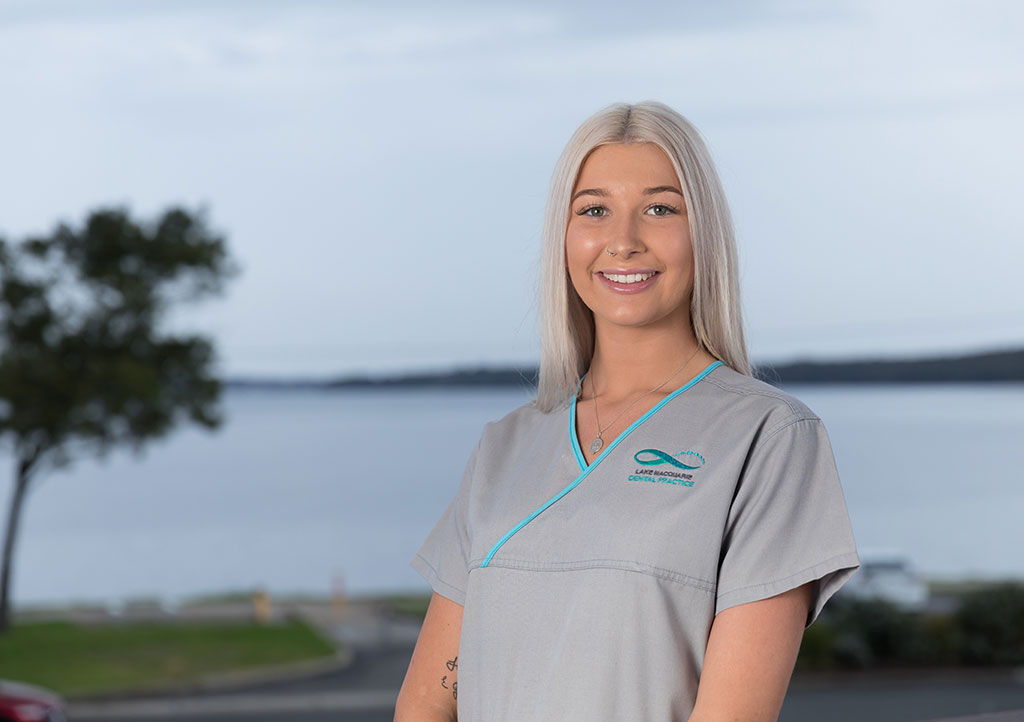 Courtney Smith
Dental Assistant
Hi, I'm Courtney and I'm currently studying my certificate III at Tafe, I only became a member of the LMDP team in May, it's been amazing and I'm loving every minute of it! They have been so welcoming I look forward to coming to work every day to see what challenges have been thrown at me. In my spare time you will find me at the beach or partying!
Contact Lake Macquarie Dental Practice
402 The Esplanade
Warners Bay
NSW 2282
Monday to Friday
8:30AM - 5:30PM
Open late Thursday nights