In individuals whose teeth have been damaged by injury, tooth grinding, extensive decay, or gum disease rebuilding of their broken down or worn teeth can be accomplished with modern day techniques. Missing teeth can be replaced with either bridgework, removable partial dentures, or dental implants as needed. Regardless of the condition of the teeth, improvements can be made that can improve eating and speaking abilities as well as the individual's appearance.
Complex restorative dentistry is very detailed and intricate. Patients requiring this form of dentistry usually have multiple issues with a variety of signs and symptoms. They may include occlusal (bite) problems, mobility (loose teeth,) mal-alignment, periodontal (gum) problems, and chipped or broken teeth, and often aesthetics that patients are unhappy with. Many patients are unaware of these indicators when they present for examination
The examination, diagnosis and planning process may require more than one visit. Every detail is explained to the patient with models, photographs and x-rays. We utilize 3D imaging to guide treatment giving a higher level of precision.
Dental Crowns
Crowns are a cosmetic restoration used to strengthen a tooth or improve its shape. Crowns are most often used for teeth that are broken, worn, or partially destroyed by tooth decay.
Crowns are "cemented" onto an existing tooth and fully cover the portion of your tooth above the gum line. In effect, the crown becomes your tooth's new outer surface. Crowns can be made of porcelain, metal, or both. Porcelain crowns are most often preferred because they mimic the translucency of natural teeth and are very strong. Your dentist will discuss what will best for you.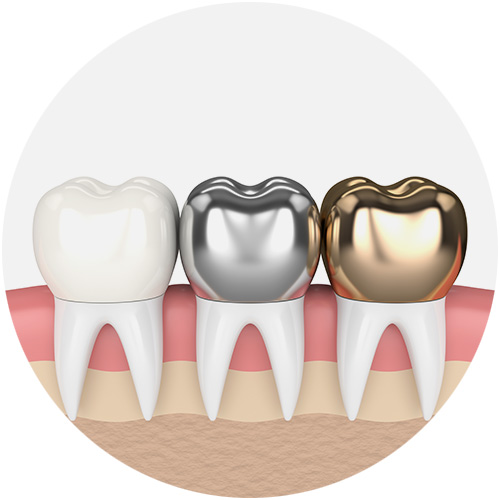 Dental Bridges
A bridge may be used to replace missing teeth, help maintain the shape of your face, and alleviate stress on your bite.
A bridge replaces missing teeth with artificial teeth, looks great, and literally bridges the gap where one or more teeth may have been. Your bridge can be made from gold, alloys, porcelain, or a combination of these materials, and is bonded onto surrounding teeth for support.
The success of any bridge depends on its foundation — the other teeth, gums, or bone to which it is attached. Therefore, it's very important to keep your existing teeth, gums, and jaw healthy and strong.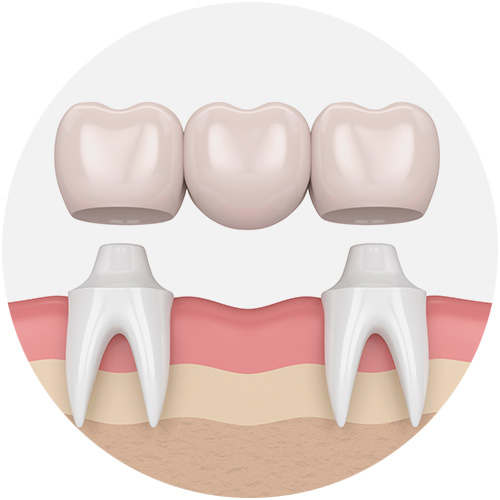 Dental Implant
People are living longer than ever, and while regular brushing, flossing, and check-ups allow many of us to maintain our natural smiles for a lifetime, sometimes our teeth just can't keep up. If you've lost a tooth (or a few teeth) due to injury or disease, dental implants can rejuvenate both your smile and your oral health.
An implant is a synthetic tooth root in the shape of a post that is surgically placed into the jawbone. The "root" is usually made of titanium: the same material used in many replacement hips and knees, and a metal that is well-suited to pairing with human bone. A replacement tooth is then fixed to the post. The tooth can be either permanently attached or removable. Permanent teeth are more stable and feel more like natural teeth.
The ideal candidate for implants is a non-smoker who has good oral health, including a sufficient amount of bone in the jaw, and healthy gums with no sign of gum disease.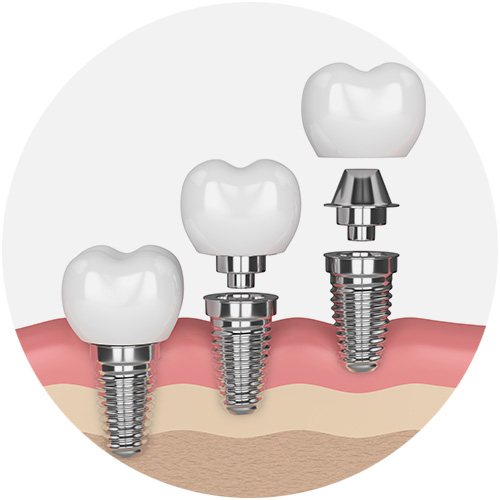 Root Canal Treatment
Root canal, is a relatively painless treatment which aims at clearing infection as well as protecting the tooth from subsequent infections.
When a tooth is cracked or has a deep cavity, bacteria can enter the pulp tissue and germs can cause infection. If left untreated, an abscess may form. If the infected tissue is not removed, pain and swelling can result. Without the proper treatment, your tooth may have to be removed.
Teeth that require endodontic therapy are not always painful. However, signs you may need a root canal include:
Severe toothache
Pain upon chewing or application of pressure
Prolonged sensitivity to heat or cold
Dark discoloration of the tooth
Swelling and tenderness in the nearby gums
Root canal treatment involves one to three visits during which your dentist removes the affected tissue. After the tissue is removed, the interior of the tooth will be cleaned and sealed.
Finally, the tooth is filled with a dental composite. Your Dentist may suggest placing a crown to strengthen and protect the tooth from breakage. If you continue to care for your teeth and gums with regular brushing, flossing, and check-ups, your restored tooth can last a lifetime.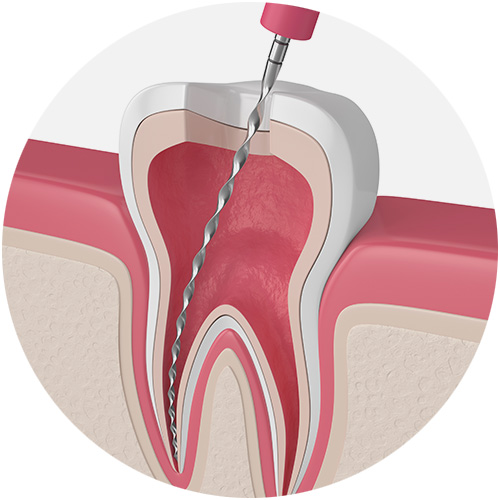 Power Prox Braces
Traditional braces are fixed brackets attached to the teeth through which narrow, flexible wires are threaded. They may be necessary if your teeth do not meet properly, creating too much overbite or underbite. Closing spaces where teeth are missing, rotating teeth, or other complicated situations probably make you a better candidate for traditional braces.
We can also use ceramic braces which are the same size and shape as metal braces, except that they have tooth-coloured or clear brackets that blend in to teeth. We can use tooth-coloured wires to be even less noticeable.
Careful treatment planning is required to establish suitability for this method of treatment. It is assessed on a case to case basis, so if we see the need for you to see an Orthodontic specialist; we can then organise a referral.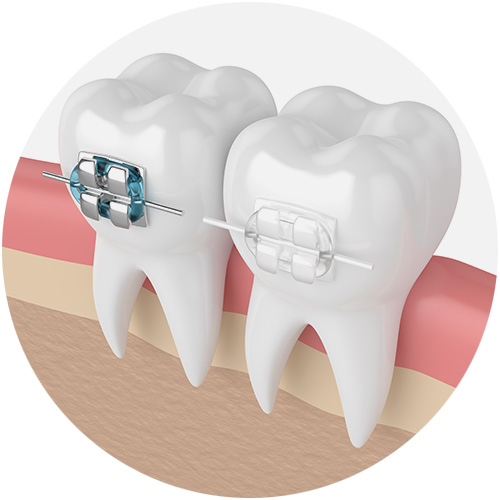 Sequential Aligners
What are aligners and how do they work?
Clear aligners are an alternative to traditional braces that are used to move your teeth and transform your smile without much interference to your daily life. They are removable trays made of a clear plastic material that is essentially invisible.
When using aligners, a sequence of slightly different trays are custom-made to fit over your teeth. You must wear each one 20 hours a day for two weeks before changing to the next in the series. The aligners are computer generated, designed by state-of-the-art techniques based on models and images of your own teeth. They work because slight changes in the sequential aligners gradually shift your teeth. If they are worn consistently, the process takes from six months to two or three years.
Advantages over traditional braces are:
The aligners can be removed for eating, drinking, brushing, flossing and social occasions
They have no rough edges or wires, making them more comfortable
Changes become visible quickly as your teeth move into their new, better positions
Clear aligners are a good solution for correcting mild to moderately crowded or incorrectly spaced teeth. They are most effective if your back teeth already fit together properly. Clear aligners are usually effective in correcting simpler or tipping movements of teeth in two dimensions. Clear aligners are usually recommended for adults whose teeth and jaws are fully developed, and not for children.
Careful treatment planning is required to establish suitability for this treatment. It is assessed on a case to case basis, so if we see the need for you to see an Orthodontic specialist; we can then organise a referral.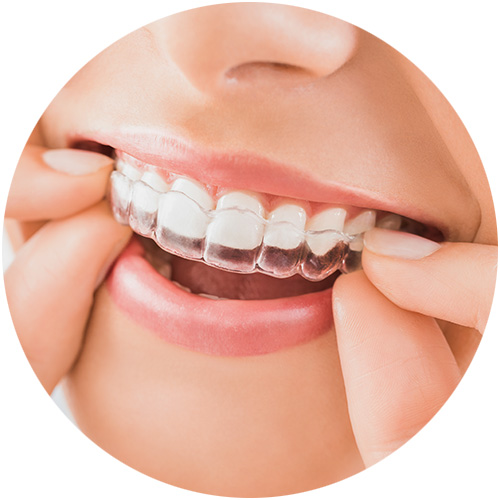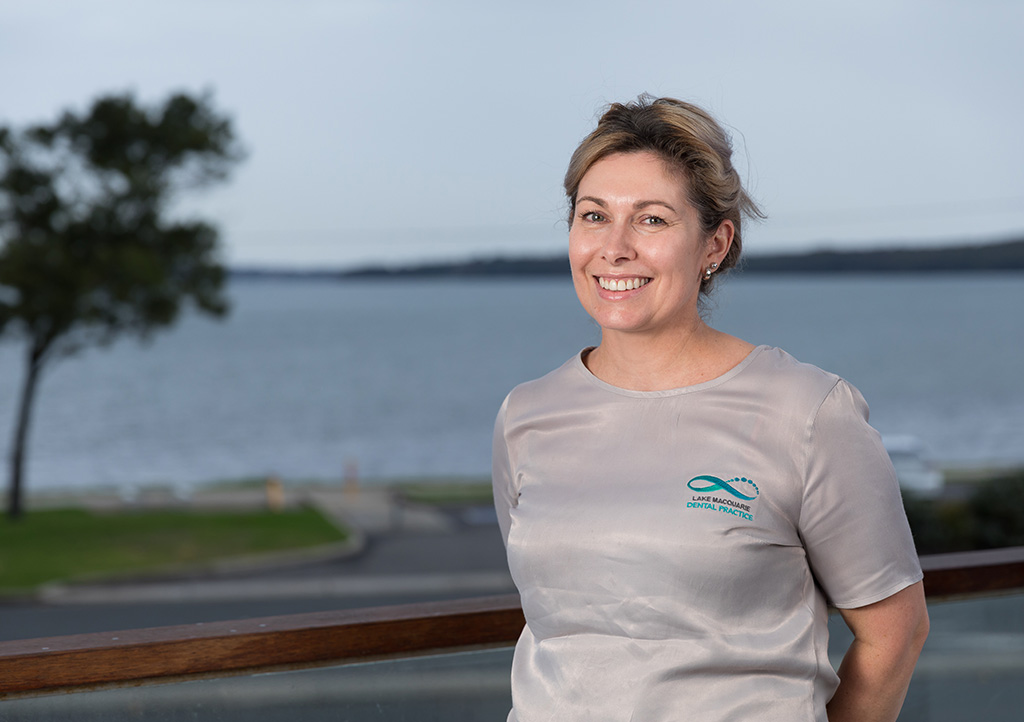 Rachel Asis
Practice Manager
Rachel is the 'driving force' in the Asis family, a domestic engineer, a multi tasker, one of the hardest working mothers and business woman you will ever meet and Practice Manager at Lake Macquarie Dental Practice.
Rachel loves whipping up delicious dishes in the kitchen and is also one crafty mama, just call her the Martha Stewart of Newcastle… She also has a green thumb and likes to get her hands dirty in the garden. Spending time with her kids and her 'awesome' hubby is Rachel's most cherished past time.
Contact Lake Macquarie Dental Practice
402 The Esplanade
Warners Bay
NSW 2282
Monday to Friday
8:30AM - 5:30PM
Open late Thursday nights