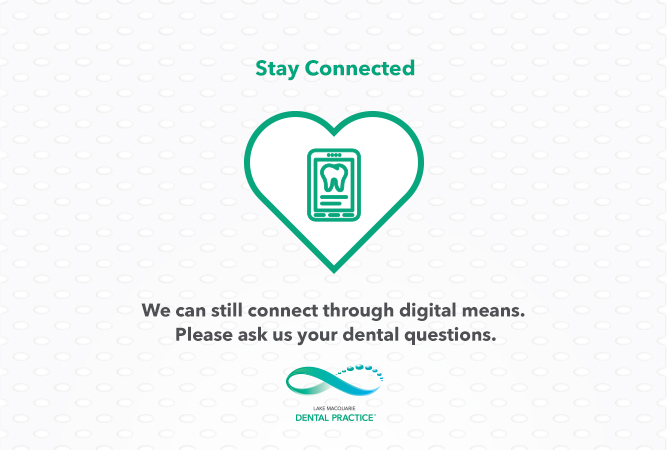 Contact us anytime!
Do you have any of these dental questions?
Are you open for patients?
My tooth hurts, can you help?
I need my teeth cleaned, can you do this?
My gums are bleeding, can you check them for me?
My wisdom tooth is very sore and my gum is swollen, can you take it out?
In our current fluid environment with restrictions and social distancing guidelines we are doing our best to help all patients. We can now chat with you online. Our staff can respond to your concerns and make an appointment when needed. Go to our home page and click on the green mobile in the corner to start your chat!
We are on Level two restrictions for dental procedures but there are now many things we can do to help you manage your oral health. Don't delay send us a message today.
Contact Lake Macquarie Dental Practice
402 The Esplanade
Warners Bay
NSW 2282
Monday to Friday
8:30AM - 5:30PM
Open late Thursday nights