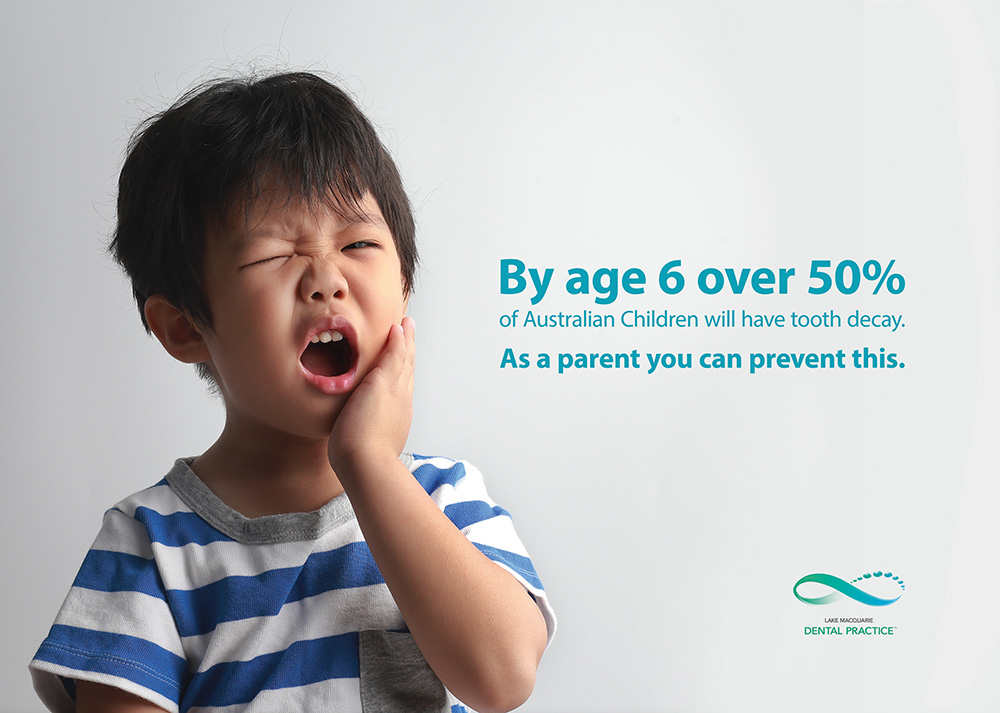 Your child's smile is precious.
Your little one relies on you to help them develop good oral health habits.They need  your patience and your positive example to help them on their way to having a lifetime of  healthy smiles.
Here at Lake Macquarie Dental Practice we want to support you in developing  and nurturing these dental health habits early on, assisted by regular dental check-ups. Preventative care is very important in catching and managing dental decay in childhood and beyond.
Almost 90% of all tooth decay is preventable, let's prevent it together.
Your child's appointment can be a fun and positive experience. Our dedicated clinicians will assess and polish your child's teeth. They will discuss strategies with you the  parent/carer and with your child to support good oral hygiene habits at home.
We believe all children deserve a healthy smile, call us today to book your child in.
Some children are eligible for financial support through the Medicare CDBS program. We accept all Health funds and can claim through HICAPS on your behalf.
Contact Lake Macquarie Dental Practice
402 The Esplanade
Warners Bay
NSW 2282
Monday to Friday
8:30AM - 5:30PM
Open late Thursday nights