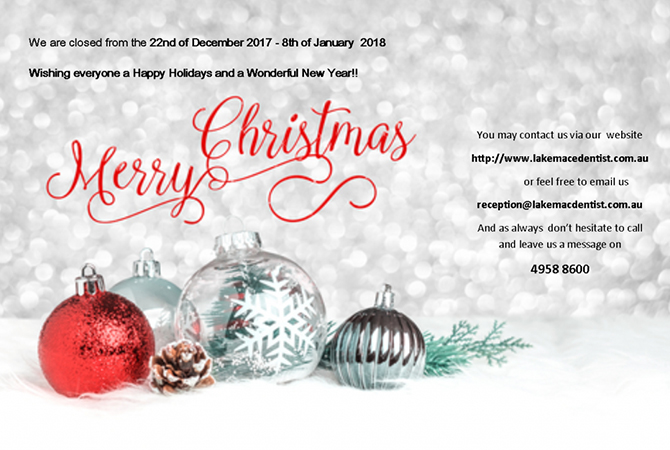 Merry Christmas
Wishing all our patients and their families a very Merry Christmas and a Happy New Year!
We have enjoyed caring for your dental health this year and helping you to have the best smile possible for you.
Listening to your funny stories,watching your families grow, seeing all the gorgeous new babies, finding the first lost tooth gives us a sense of gratitude that you choose us to care for you, Thank you!
We look forward to seeing you all in the New Year safe and sound.
P.S For Pete's sake please stay away from pork crackling, hard nuts & opening bottles with your teeth….seriously.
Contact Lake Macquarie Dental Practice
402 The Esplanade
Warners Bay
NSW 2282
Monday to Friday
8:30AM - 5:30PM
Open late Thursday nights